Throughout Summer & Autumn 2020
A reflective walk with Emma Decent and her poetry and prose in the beautiful hills of Cornholme, Todmorden
A magical and unique experience of landscape, writing and performance for these new times. On this slow-paced, guided walk in the hills west of Todmorden, Emma shares poetry and prose inspired by this land that she loves. Reflecting on time, memory and being where you are now, this is an experience to put your feet on the ground and your heart at centre.
'It was wonderful to hear Emma recite her work in the landscape that inspires her. The words flew off the page.' Kate
'Talented Emma gives words to the voices of our valley – its rocks, its hills, its trees.' Ros
'A magical experience.' Karen
'The poems were particularly moving set against the landscape. The evocative image of stories under the stones was very powerful.' Rachel
'A wonderful and unusual way to experience this beautiful landscape.' Jen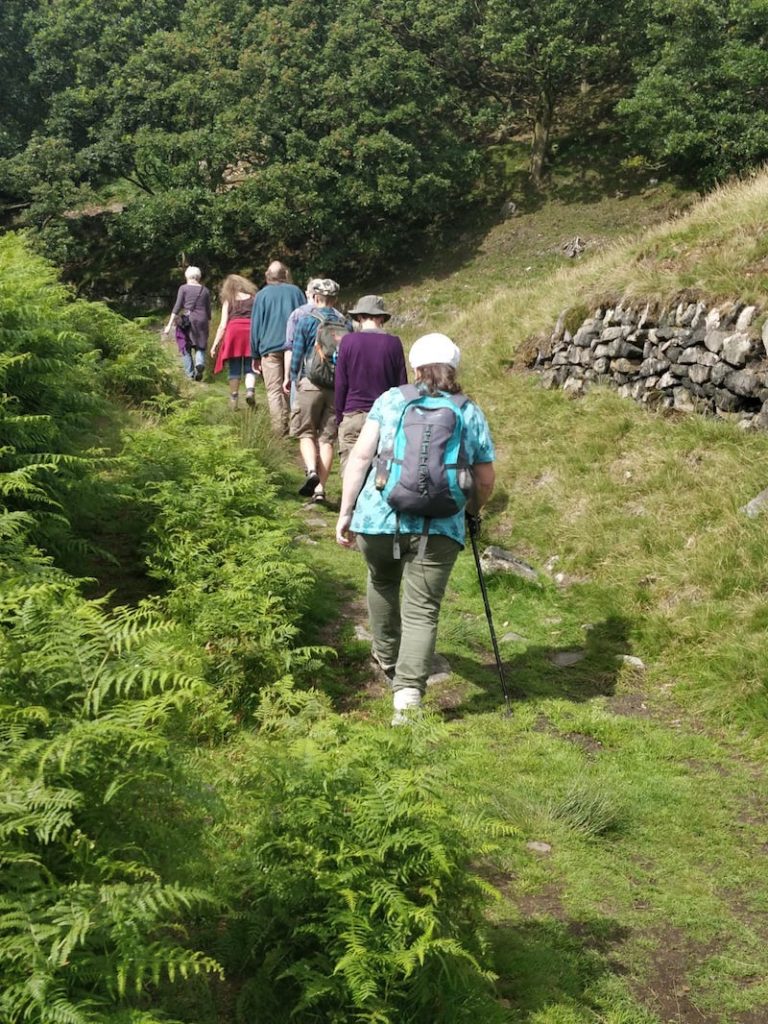 A real live cultural event
Dates throughout Summer and Autumn
Small groups
Social distancing
2.1 mile circular walk
Moderate to strenuous
Suitable 14 years +
Sorry no dogs
Pay as you feel £5 – £15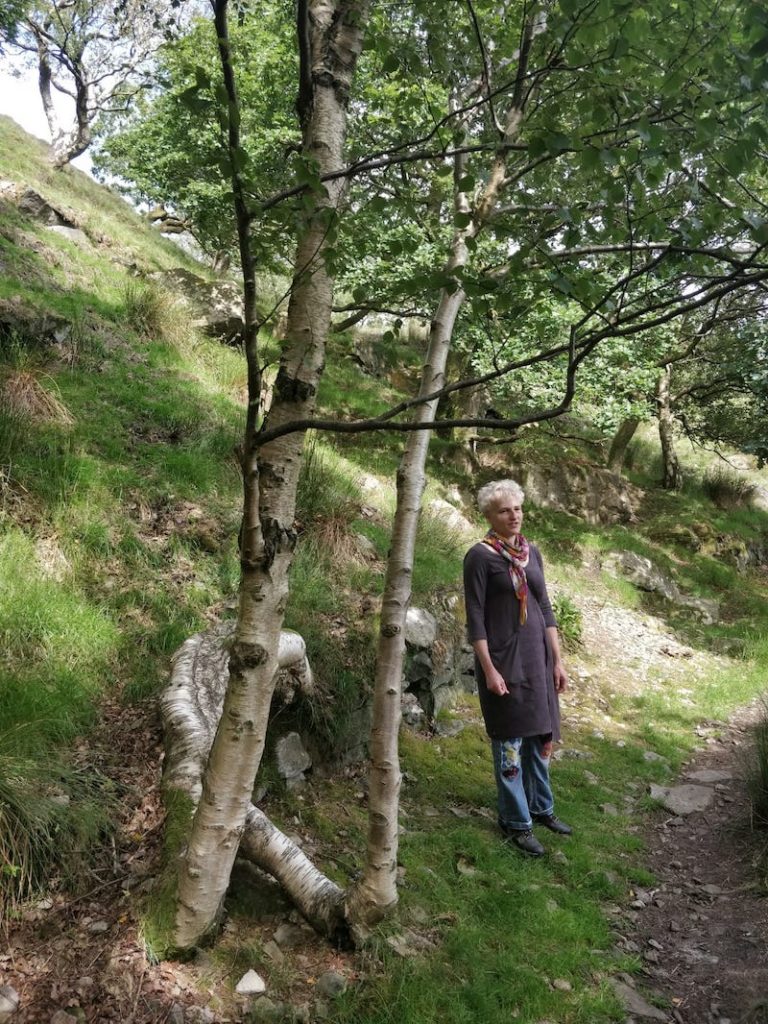 Words in the Wild is an opportunity to engage deeply with the landscape and the words Emma offers – an inner and outer journey. There are 15 stops along the way for Emma's reflective poetry and prose, much of which connects to the landscape. It is a compelling performance of Emma's most recent, original work. The walking is done mostly in silence to give space for you to connect with the landscape through opening the senses, to allow thoughts and chatter to subside, and to let any reflections to arise. At the end there is time to share responses and chat. Duration of event 1¾-2 hours.
On booking Emma will send directions to the start (and finish) point, which is in Cornholme, Todmorden.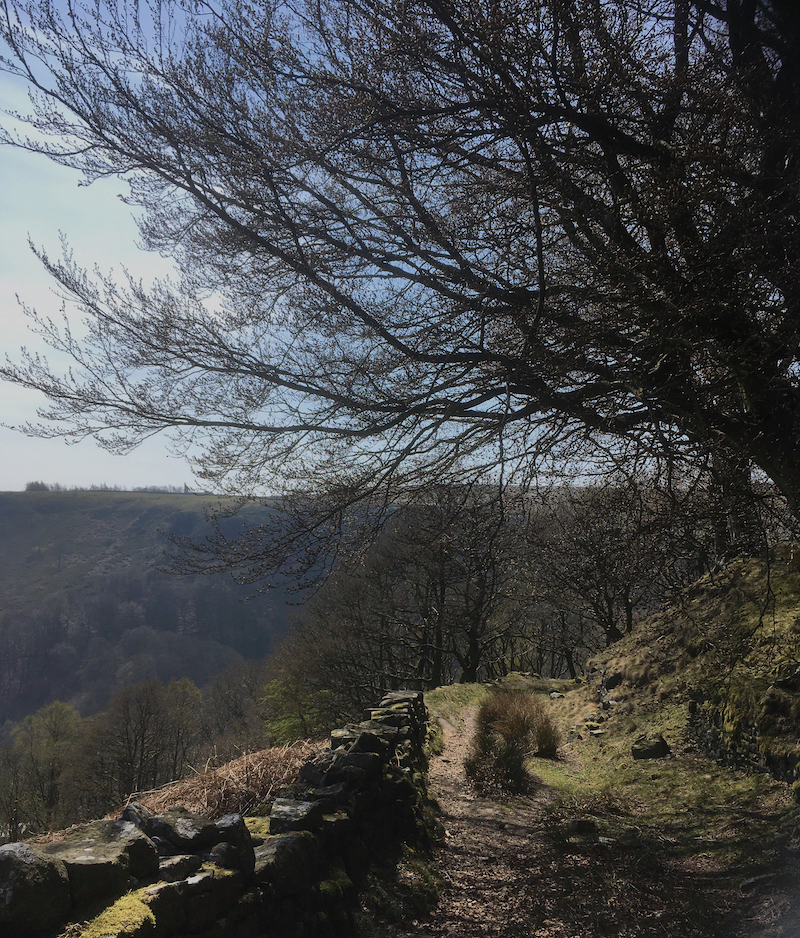 The walk is 2.1 miles along moderate to strenuous public footpaths. It is circular and involves climbing up a hill, round and down again. It is mostly on moderate, well-worn paths. It begins with a gradual, meandering climb on a wide path, with a steep drop on one side at one point. After flattening at the top there is a more challenging steep descent, followed by a short uneven narrow stretch of pathway with a drop close to one side. The rest of the walk is gently declining or flat. There are 4 stiles, 3 of which are quite tall but very sturdy. The walk is taken at a slow pace and there are 15 stops along the way. Please contact Emma if you have any questions. Participants undertake the walk at their own risk. It is not suitable for those with serious mobility difficulties. Due to it being a largely reflective experience 'Words in the Wild' is not suitable for children under 14 or dogs, sorry.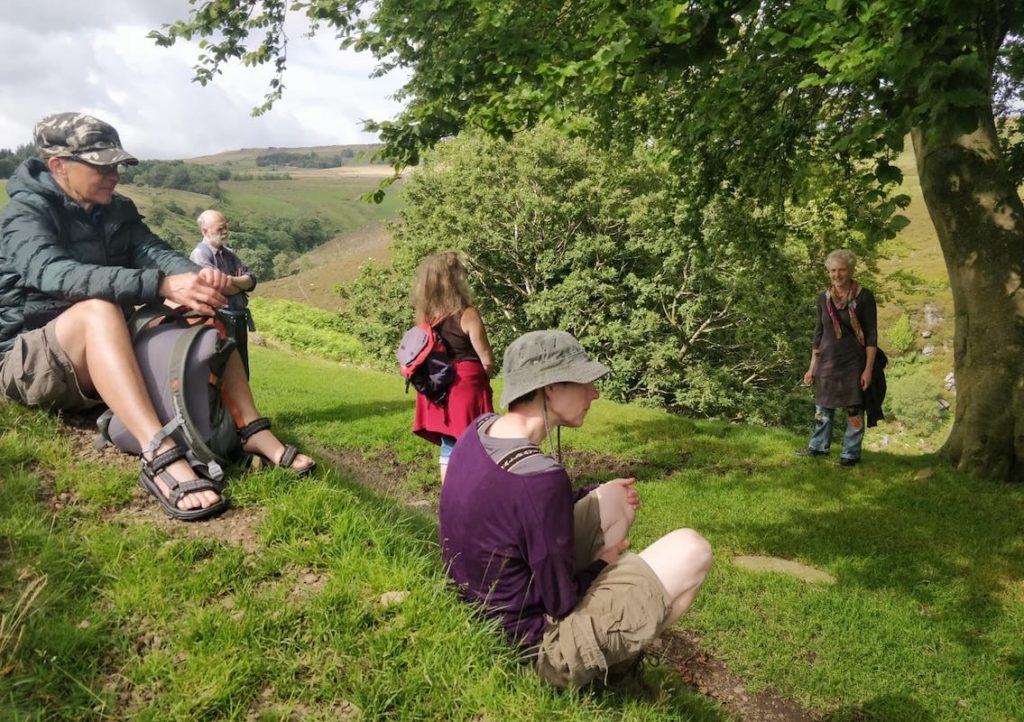 COVID19
Please do not attend if you feel poorly, have any symptoms of Covid19 or have been in close contact with anyone who has.
Words in the Wild takes place outdoors in small groups. Everyone is asked to keep socially distant at all times.
Be aware that every gate or stile you touch will have been touched by others. Please bring your own hand sanitiser and take your own precautions.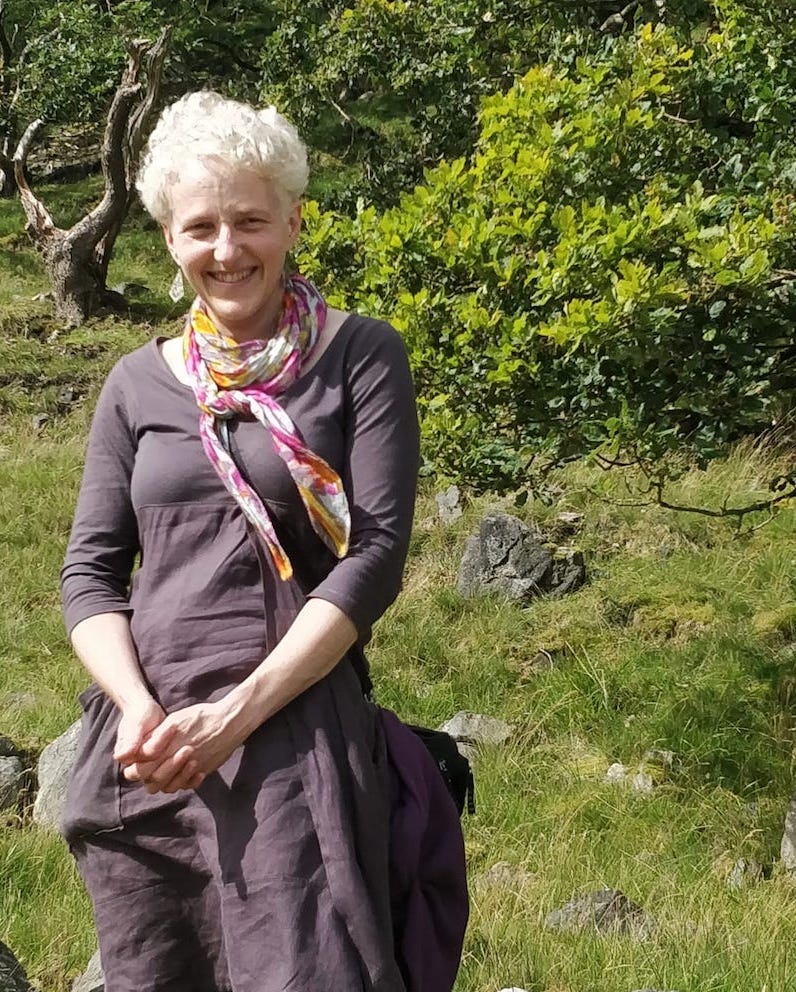 PAYMENT
Pay what you feel £5 – £15 on the day
DATES
'Words in the Wild' takes place on weekends and weekdays throughout Summer and Autumn 2020. Dates are organised subject to weather and demand. Confirmed and provisional dates will be published here. As groups are small it is possible to organise your own and plan a time to suit you (including a dog friendly one if your party agree!) Contact Emma to arrange.
NEXT CONFIRMED DATES: Fri 7 Aug – 11am
Sat 8 Aug – 2pm
NEXT PROVISIONAL DATES: Sat 15/Sun 16 Aug
BRING
Wear walking boots or shoes. Bring an extra layer, a drink, your own hand sanitiser and cash to pay.
TO BOOK
Please email Emma for booking or more information: emmadecent@talk21.com
Comments
'This was a magical experience, listening to Emma's beautiful poems while walking in the landscape that inspired them.' Karen
'There's something wonderful about hearing Emma recite her work in the landscape that inspires her. The words flew off the page.' Kate
'Thank you so much for the poetry walk, such a beautiful, quiet route you found. I loved the reflective nature of the whole experience, how your words brought you right into the landscape in a very intimate, unique way. Gazing upwards while listening to your poem about the skies was wonderful! I found several of the poems particularly moving when set against the landscape – the evocative image of stories under the stones was very powerful.' Rachel
'The walk is led by talented Emma who gives words to the voices of our valley, it's rocks, it's hills it's trees, inspiring a deep love for our landscape and instilling a desire to know and be close to our own hills.' Ros
'A wonderful and unusual way to experience this beautiful landscape.' Jen